PRODUCT
True ramen experience is in the bag. Harmony, balance, flavor and freshness. These are the key elements of ramen that make it so tasty. We capture the fun of being at a local ramen bar in Japan and give you the same exciting experience to enjoy at home!
Experienced ramen artisans have crafted a bold and hearty fresh noodle that is preservative-free. It's as flavorful as any ramen bar. Our savory no msg soup bases are flavorful and balance well with the toppings in your bowl.
Harmony between hand-selected fresh ingredients and our focus on quality makes our ramen stand out. The finest grains, seasonings, artisanal spices and flavorful stock make all the difference between an average bowl of ramen and an exceptional bowl.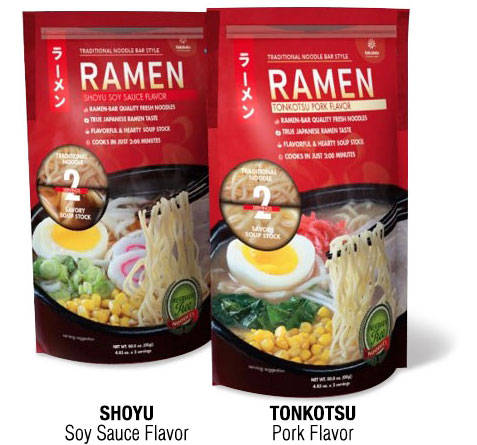 HOW TO COOK
Cooks in just 2 min. It is super easy, simple and fast, you cannot go wrong!
Step 1 – Soup : Pour soup base into bowl. Add 10 oz. boiling water and mix well.
Step 2 – Noodle : Boil in sauce pan with water for 2:00 minutes for hard noodles or 2:30 minutes for soft noodles. Add to bowl.
Step 3 – Toppings : Add toppings of your choice – enjoy!
F.A.Q
Coming Soon!