PRODUCT
Mochi Barley is a new variety of barley with more soluble fiber than conventional barley and other major grains. It's the soluble fiber, known as beta glucan that may help reduce cholesterol and help to manage or lose weight. Securing enough beta glucan is not easy, but Mochi Barley contains beta glucan throughout the kernel – even after processing. Mochi Barley is not only the best source of beta glucan but also gives greater nutrition, favor, and texture to your favorite rice dish.
For centuries, mix of barley and rice (Mugi Gohan) has been a healthy and tasty Japanese diet tradition!
The secret of Japanese Healthy Diet
Since Hakubaku foundation, Japanese barley pearling process has been evolving best to satisfy the Mugi Gohan tradition. Mochi Barley is processed with our sophisticated and unique pearling technology to pair per perfectly with white rice in flavor, texture and appearrance.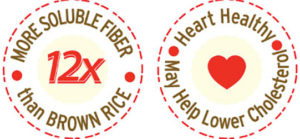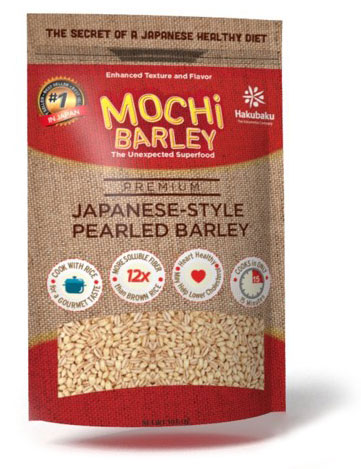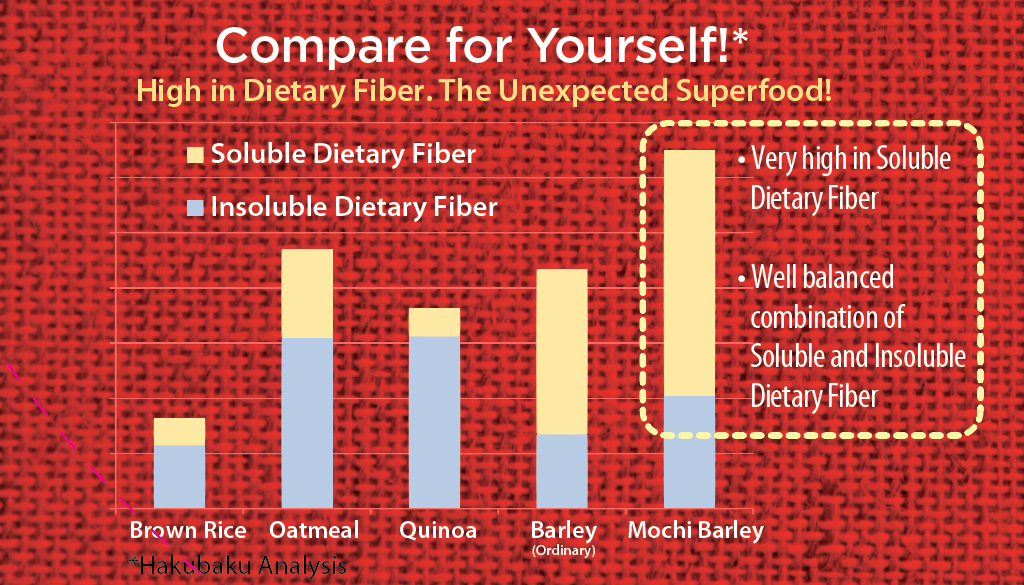 HOW TO COOK
Rice and Mochi Barley (Stove top, Rice cooker)
Measure rice.
Add regular water amount for cooking rice.
Add Mochi Barley depending on rice amount: about ¼ cup (2 oz) of Mochi Barley per 1 cup of rice.
Add about ½ cup (4 fl oz) water per ¼ cup of Mochi Barley.
Follow your usual stove top method or rice cooker setting.
Mochi Barley (Stove top)
Boil water in pan.
Pour Mochi Barley into the boiling water.
Reduce the heat to medium.
Simmer it for 15-20 minutes until Mochi Barley is tender.
Drain in colander.
For more product information