ABOUT MOCHI MUGI
#1 BARLEY BRAND FROM JAPAN
Mochi Mugi--or barley--a product from Hakubaku, is the number one trusted barley brand in Japan. Hakubaku is a well-known maker, producing approximately 70 percent of the barley and mixed grain distribution quantity in the Japanese market.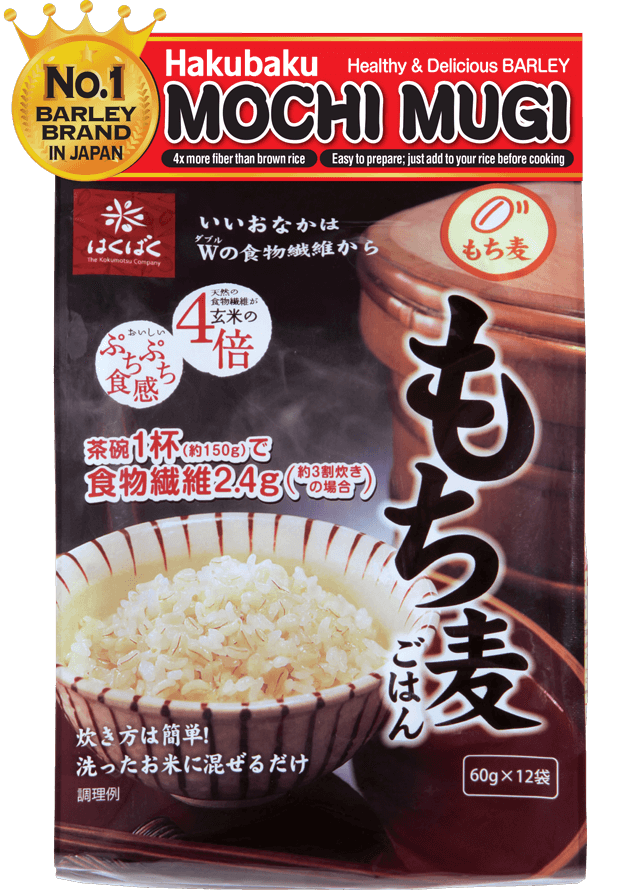 4 TIMES MORE FIBER THAN BROWN RICE
Eating barley comes with important health benefits due to the high fiber content. It contains four times the amount of fiber found in brown rice, which is approximately twenty-five times that of white rice. That's comparable to eating a large amount of cabbage or burdock root. In addition, barley contains both insoluble and soluble fibers; insoluble fibers do not dissolve in water, whereas soluble fibers do. Both types of fiber are important to have in your diet because they have different purposes. Since insoluble fibers do not dissolve in water, they help improve digestive function. Similarly, soluble fibers aid in digestion but also help regulate blood sugar and cholesterol. Barley contains 12 times the soluble fiber amount compared to brown rice. Together both types of fiber work to reduce the risk of coronary heart disease and help improve your overall health.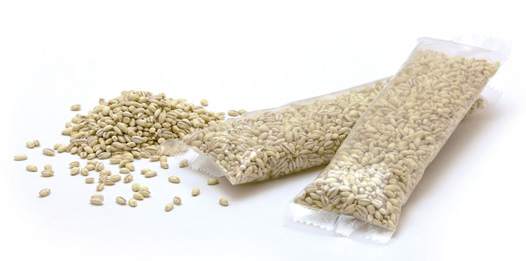 EASY TO COOK
You can prepare Mochi Mugi in two ways. The first is quick and easy: simply put it in with your rice before cooking, adding an additional half cup of water for every packet used. Another way is to boil four cups of water before adding one packet of Mochi Mugi. Allow it to boil for 15 to 20 minutes before draining and rinsing. The boiled Mochi Mugi can then be added to soup, salad,
yogurt, and many other dishes. The fiber remains even after boiling, and any excess can be stored in the freezer.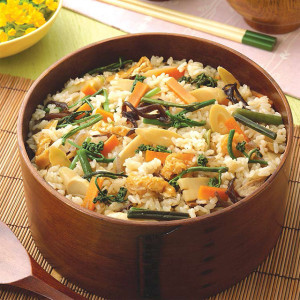 BABY NOODLES
PRODUCT
Did you know ordinary Japanese noodles contain 5000mg of salt per 100g for preserving and creating chewy texture, and 500mg still remains after cooked? The US FDA recommendation is 2400mg per day for a 2000 calorie adult diet, which is still too much salt for a baby. Hakubaku's noodle technology makes it possible to produce high quality, flavorful noodles with a chewy texture without adding any salt. It is a healthier choice for a baby!
Baby noodles are pre-cut to 1'' long, a small size that is perfect for a young baby's mouth. No more worries, as these small noodles make eating and cleaning up a breeze should any fall on a baby's clothes or on the floor.
Since the noodles contain no salt, one pan/pot cooking is possible! The same water used to cook the noodles can now be used for making soup without making it too salty or destroying the original taste of the soup.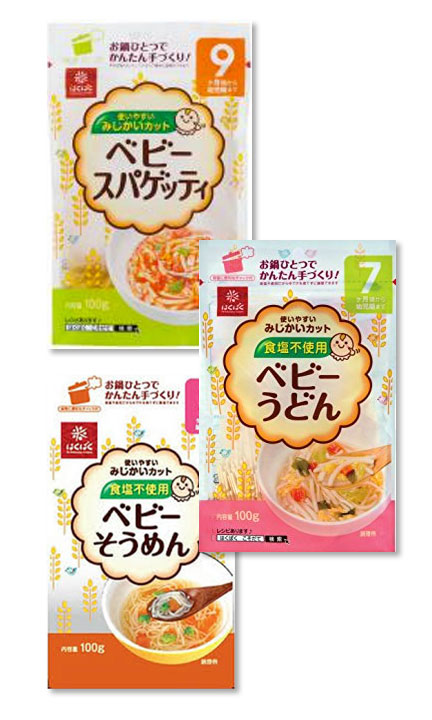 HOW TO COOK
Boil water in a small pan.
Put noodles into water and boil for 4 ½ minutes.
Transfer noodles into a bowl.
Cut noodles to adjust the length.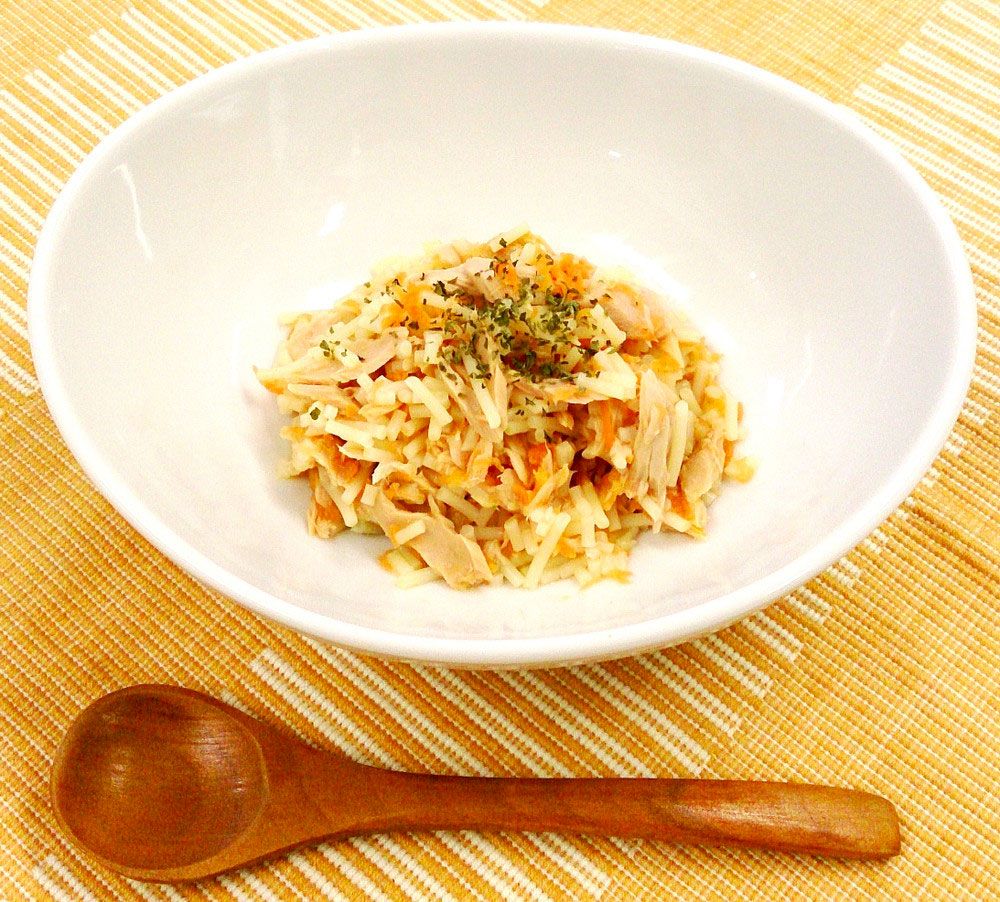 16 GRAINS
PRODUCT
Hakubaku's 16 Multi Mixed Grain has topped for 3 straight years in the mixed grain category in Japan, making it one of the most delicious mixed grain products. Meticulously using only the best ingredients, more than 1,000 times of taste testing was conducted in addition to a thorough Umami (Glutamic Acid) analysis. With the golden proportion of taste and nutrition, 16 Multi Mixed Grain will balance your nutritional intake when added to your daily staple rice bowl!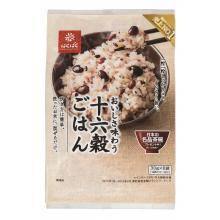 HOW TO COOK (RICE COOKER)
Measure rice and water as usual.
Add 1 packet (30g) per 300g – 450g of rice, stir lightly.
Hit button to cook in rice cooker.