Flour Mix Combo (Okonomiyaki & Takoyaki)
From $6.80
SAVE 20% OFF THIS COMBO!

Includes Takoyaki and Okonomiyaki Flour Mix!



1 bag Okonomiyaki Mix
1 bag Takoyaki Mix


Enjoy Authentic Japanese flavor at home!
In Stock
Description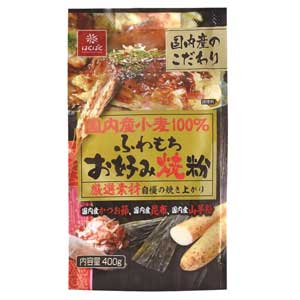 Save! Get the okonomiyaki takoyaki flour mix combo today!
Hakubaku Okonomiyaki Mix contains our savory flour mix to make authentic Japanese savory Hiroshima-style okonomiyaki. Our flour mix uses Japanese domestically produced wheat and is ground specifically for pancake.  Pre-mixed with powdered "Dashi"(broth) containing bonito flake, kelp, and yam powders.
Your Okonomi-Yaki is very fluffy, delicate-  yet rich, and delicious as if at an authentic Okonomiyaki restaurant in Japan. Add pork, cabbage, eggs, and any toppings you like. Create delicious Hiroshima-style okonomiyaki at home!

RECIPE HERE>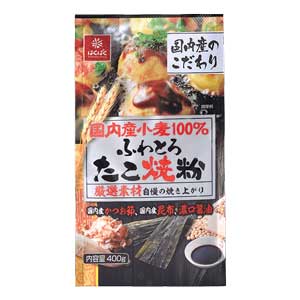 Takoyaki (たこ焼き) is a Japanese snack in the shape of little round balls containing pieces of octopus. Tako-yaki literally translates to "octopus-grilled/fried" and some people may call it "Octopus Balls" or "Octopus Dumplings".
Using our Takoyaki flour mix includes the traditional dashi and flavors that make the perfect golden ball snack with the octopus center. We also create our own sauce because we like to control the amount of sugar versus savory ratio. Of course, you can purchase Takoyaki sauce at your local Asian grocer if you like. RECIPE HERE>