Super Soba Variety Set
Our Best Selling Soba!

No-salt Soba
Oishii Kuro Soba
Kisoji Ontake soba
Mochimugi Pearled Barley Soba

Authentic Japanese taste, texture, and flavor

Made in Japan  (English label on back)

See detailed descriptions below!
GET 10% OFF ON THE SET!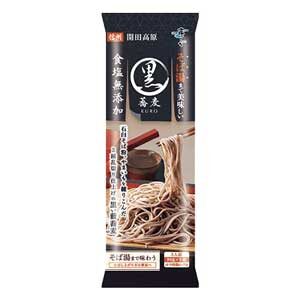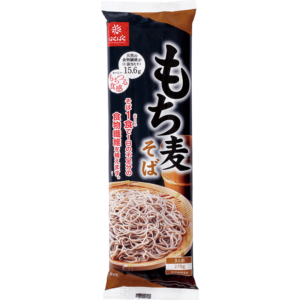 In Stock!
Description
Super Soba Variety Set: Gourmet soba noodles at a great price!

Our variety set pulls all the customer favorites together in one set at a great price! Fill the pantry today.
Authentic texture from Japan


True Japanese taste and flavor

Made with the best grain and water from the Kaida Highlands in Japan
Differences in our soba variety set
No-salt Premium Soba is specially produced without salt. Soba buckwheat comes from the Kaida Highlands, Nagano Prefecture Japan. This area of Japan is well known for using the best water for noodle production.
Sobayu Made Oishii Kuro Soba is developed to deliver the authentic taste of the Japanese Soba restaurant experience at home. Buckwheat is the first ingredient. Made with premium stone-milled buckwheat, wheat, and yam. "Sobayu" means that drinking the noodle broth at meals ends with a drop of soba soup may also be nutritious because of the mineral content.
Hakubaku Kisoji Ontake Soba  Is different from other soba noodles by its handmade-style shape. They are not straight like other soba noodles. Hakubaku uses our patented method to produce these handmade-style noodles with a great texture and taste.
Mochimugi Pearled Barley Soba  Has a full-bodied texture and has extra dietary fiber in the soba noodle. Every package in total has 15.6 g of dietary fibers contained per pack(270g/9.5 oz). Not only do you get a great-tasting noodle, but, some possible health benefits from the extra dietary fiber from our Mochi Mugi Japanese Pearled barley.
What makes our gourmet soba special?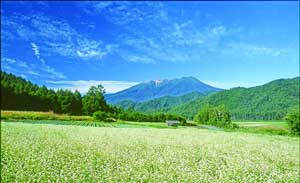 Soba noodles are thin, brown to grey, and Japanese noodles are made of wheat and buckwheat flour. They are roughly as thick as Italian spaghetti and are used in various hot and cold dishes. Soba can be served with various toppings, hot in a soup broth or chilled, and served with a dipping sauce, scallions and wasabi. Soba is also be used in stir fry and salads. Our Japanese soba noodles are made in Kaida highland Japan, one of the best and most famous places for noodle production. The mountain air and mild climate produce grain that is perfect for soba.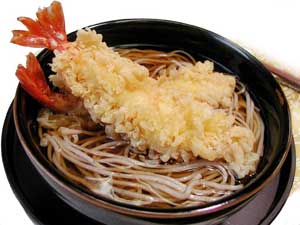 Want some tasty SOBA recipe ideas?Check these out!