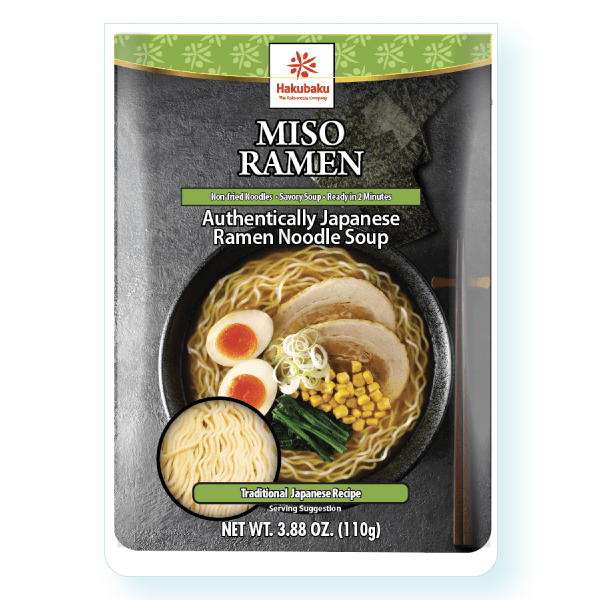 Hakubaku Authentic Miso Japanese Ramen kit has the right amount of traditional flavor. Miso has a long history in the ramen tradition and a savory flavor versus other varieties. Every single pack contains soft ramen noodles and umami (savory) miso flavor. 
Soft noodles from Japan are shelf-stable and need no refrigeration.
Easy cook directions on back.
Single-pot prep for easy cooking & cleanup
Great flavor and texture
Nutrition Facts & Ingredients
Shop Hakubaku USA
BUY NOW!
Be traditional, be creative.
Try using our 2pk kits - Quick and easy as 1-2-3!
STEP 1
Soft, fresh noodles right out of the bag ready to use!
STEP 2
Soup concentrate- NOT a DRY SPICE PACK! Authentic Japanese taste at home!
STEP 3
Bring it all together and enjoy! Fresh restaurant style taste at home.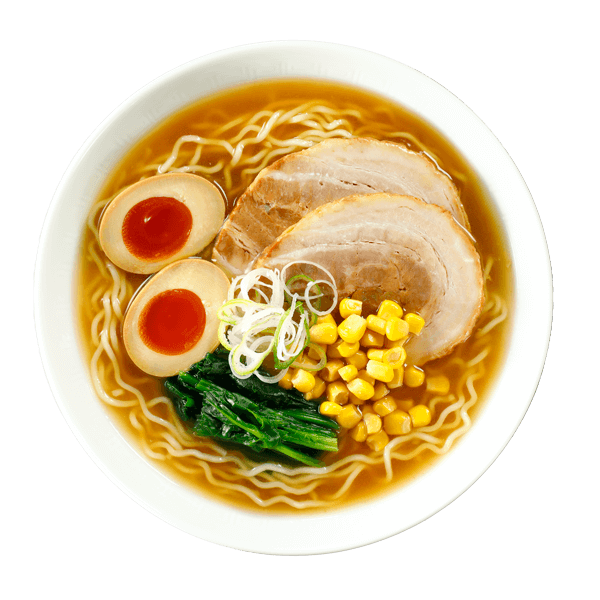 Authentic Japanese Noodles
Authentic Japanese ramen taste is in the bag. Harmony, balance, flavor and a firm texture. These are the key elements of ramen that make it so tasty. Enjoy ramen at home today!
Shop Hakubaku USA
BUY NOW!

Signup today for 10% OFF

your FIRST ORDER.