Mochi MugiJapanese Pearl BarleyThe #1 Seller in Japan
Glutinous Barley so good and good for you!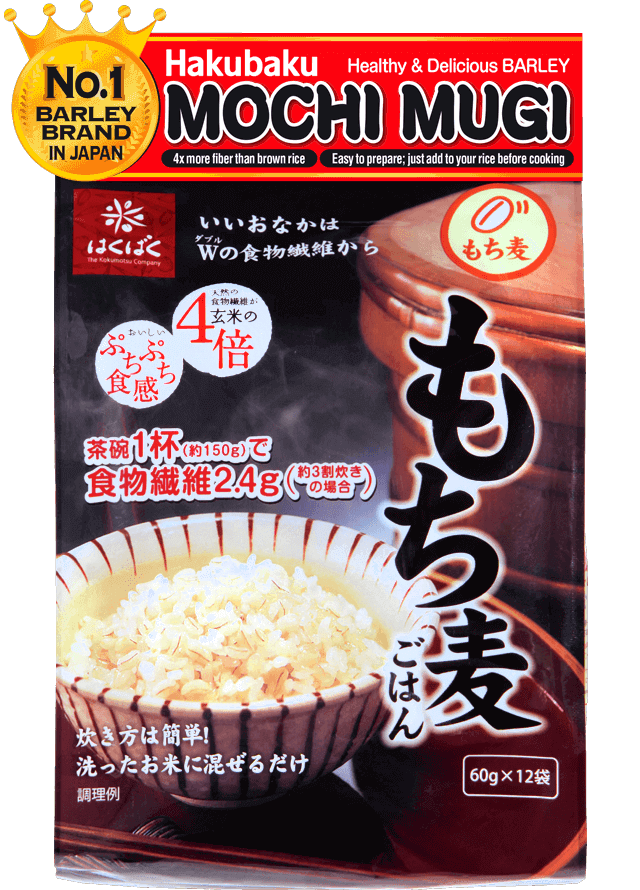 It's #1 in Japan for a reason.Mochi Mugi--or Japanese pearl barley--a product from Hakubaku, is the number one trusted barley brand in Japan. Hakubaku is a well-known maker, produces approximately 70 percent of the barley and mixed grain distribution quantity in the Japanese market.
Its the secret to a healthy Japanese diet and tasty too! Much better for you than brown rice as it has 4x the fiber! More soluble fiber than Qinoa and vitamins and beta-glucan for a healthy heart.
15min cook time

High in Beta-Glucan

Makes any dish amazing

More fiber than brown rice
That is why we call it The Unexpected Superfood!
..Shop Hakubaku USA
BUY NOW!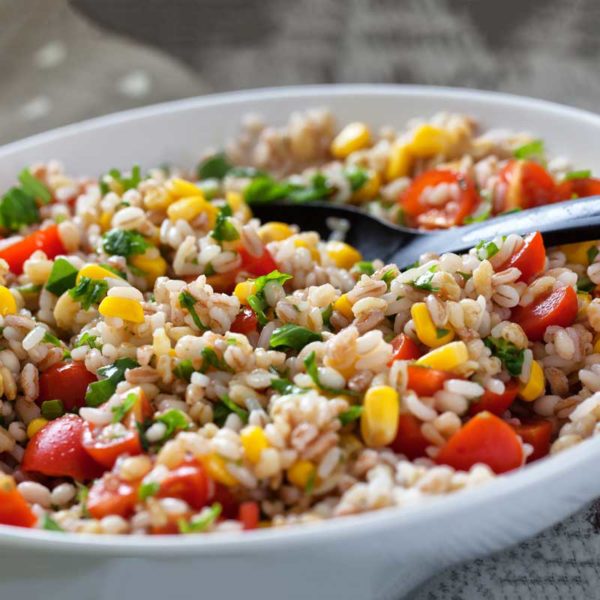 4x More Fiber
than brown rice.
Eating barley comes with important health benefits due to the high fiber content. It contains four times the amount of fiber found in brown rice, which is approximately twenty-five times that of white rice. That's comparable to eating a large amount of cabbage or burdock root.
Barley contains both insoluble and soluble fibers; insoluble fibers do not dissolve in water, whereas soluble fibers do. Both types of fiber are important to have in your diet because they have different purposes. Since insoluble fibers do not dissolve in water, they help improve digestive function. Similarly, soluble fibers aid in digestion but also help regulate blood sugar and cholesterol.
Barley contains 12 times the soluble fiber amount compared to brown rice. Together both types of fiber work to reduce the risk of coronary heart disease and help improve your overall health.
The Unexpected Superfood!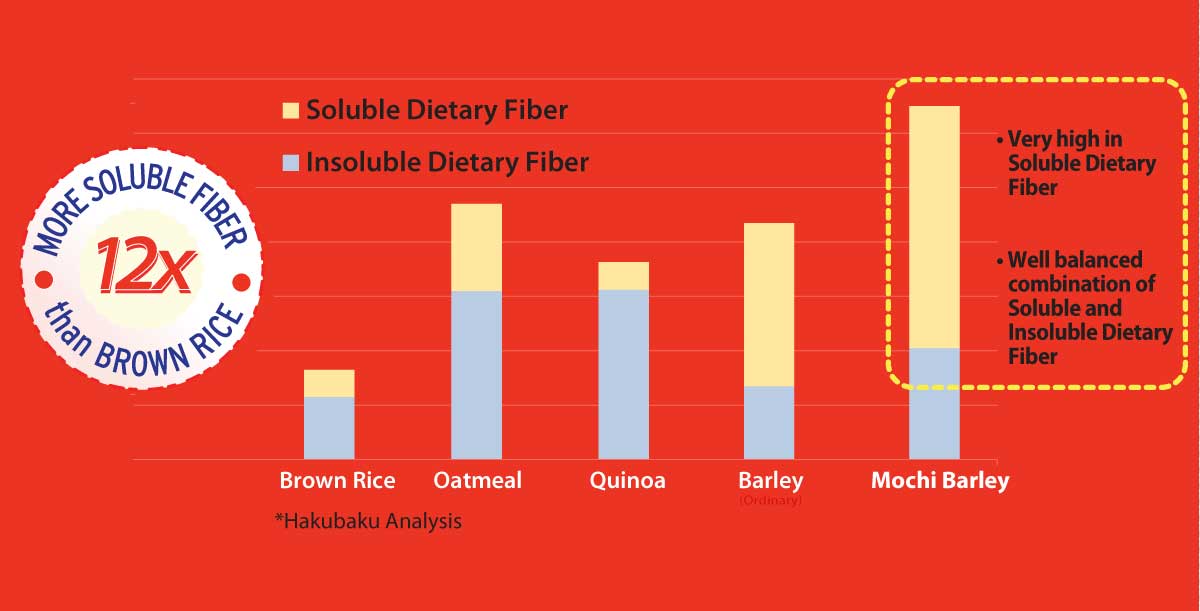 Hakubaku Mochi Mugi Japanese Pearl Barley has Beta-glucan that may lower cholesterol and regulate blood sugar level. Mochi Mugi contains Beta Glucan throughout the kernel – even after processing. Mochi Mugi is not only the best source of Beta Glucan, but also gives greater nutrition and flavor to your favorite rice dish.
Totally unexpected!
Cooks in 15 Minutes. Why use rice at all?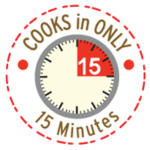 Mochi Mugi can be prepared in two different ways.
The first is quick and easy: simply put one 60g pre-measured pouch in with your rice before cooking, adding an additional half cup of water for every packet used.
Another way is to boil four cups of water before adding one packet of Mochi Mugi. Allow it to boil for 15 to 20 minutes before draining and rinsing.
The boiled Mochi Mugi can then be added to soup, salad, yogurt, and many other dishes. The fiber remains even after boiling, and any excess can be stored in the freezer.
..Shop Hakubaku USA
BUY NOW!
COOK LIKE PASTA (rice + mochi mugi)

Add Mochi Mugi depending on rice amount: about 1/4 cup (1.8 oz) of Mochi Mugi per 1 cup of rice.
Add regular water amount for rice cooking. Bring to boil - then medium simmer for 15 minutes.
Drain any excess water and get ready to..
Recipe:Item #1
Recipe:Item #1
Recipe:Item #1
Recipe:Item #1
Answer this question and get your offer!
What foods do you enjoy most?
---