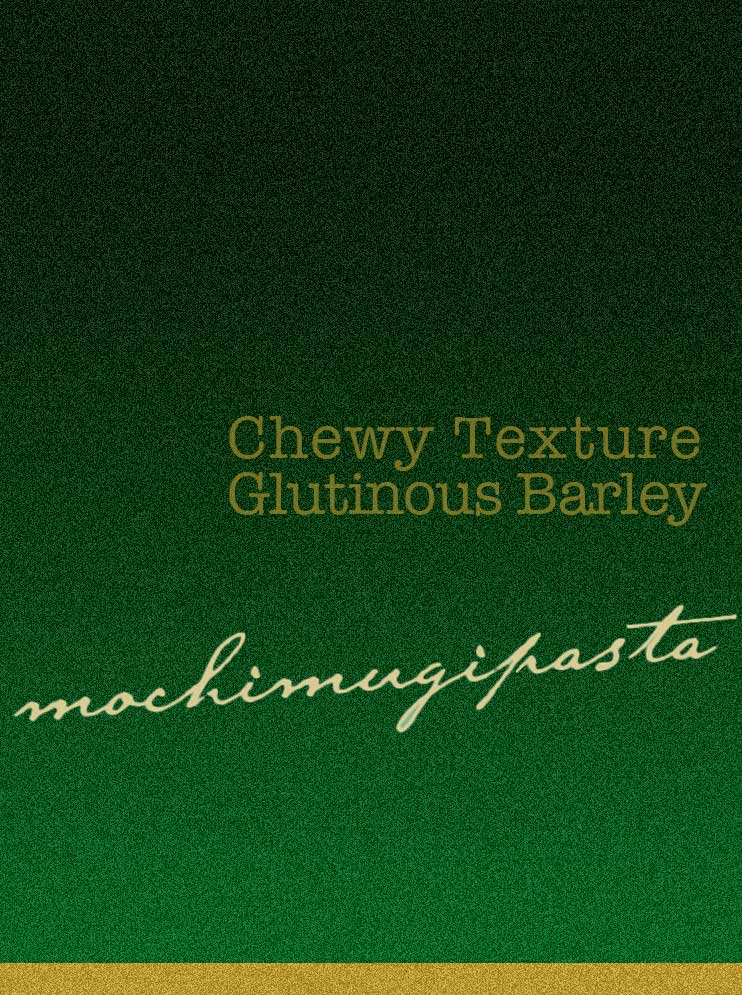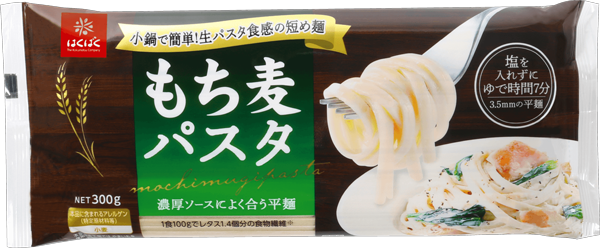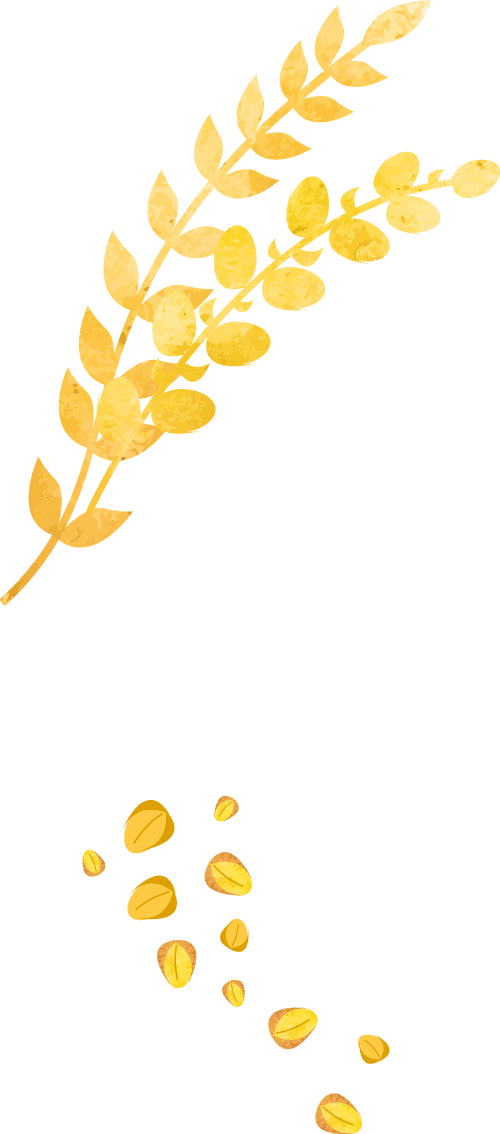 ---
Even though its a dried noodle, Mochimugi Pasta has a chewy texture like fresh pasta.
Every serving contains about 2g of fiber. Add Mochimugi pasta as a good source of fiber to your daily diet or recipe.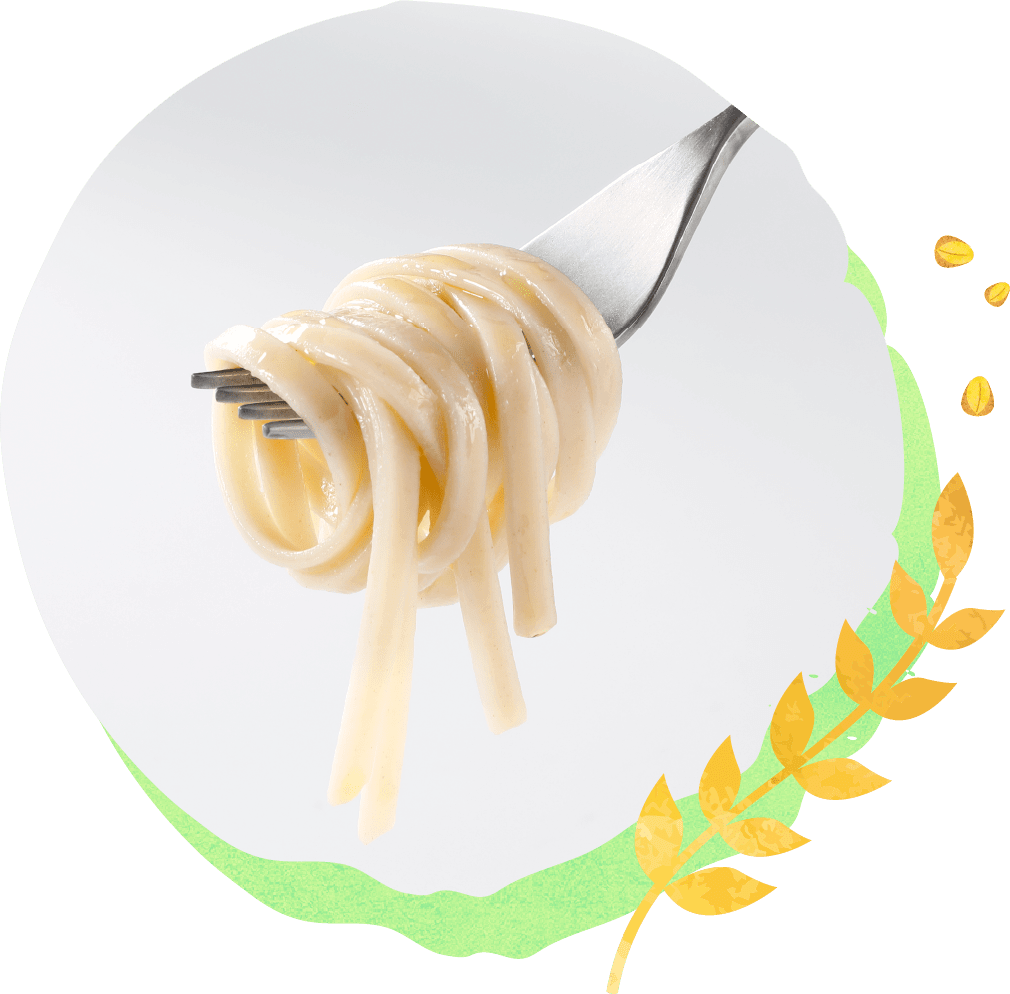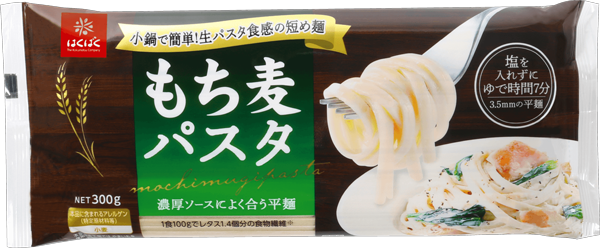 Pasta made with glutinous barley that blends well with marinara, cream, and pesto sauces.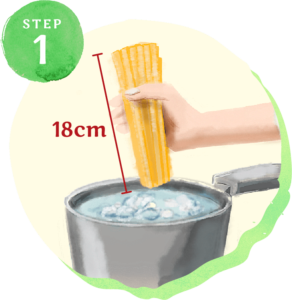 The 18cm short noodles are easy to boil even in a small pot.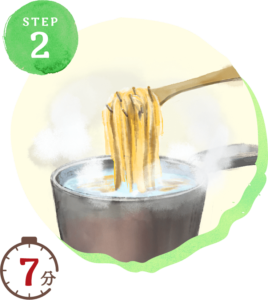 By boiling for 7 minutes without adding salt, you can enjoy the chewy texture of raw pasta.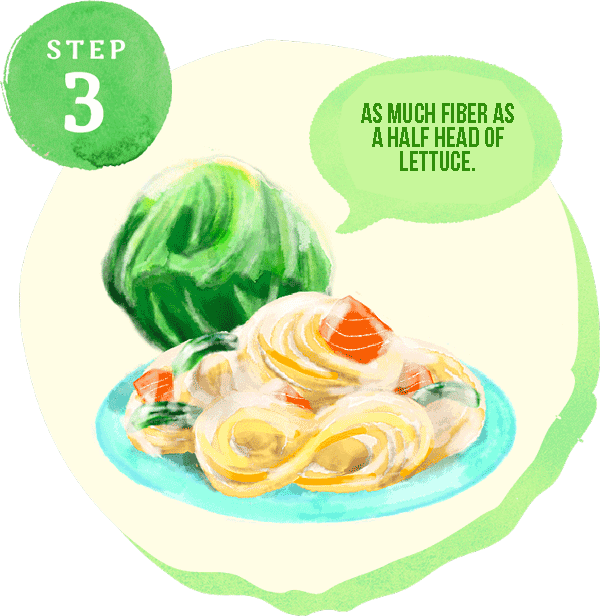 One serving of Mochimugi pasta helps to provide part of the recommended amount of dietary fiber needed daily.