Mochi Mugi Pearled Barley, Gohan style
$9.49
Ingredients: Barley (from USA and Canada)
No.1 Barley brand in Japan
Easy to use: cooks in 15 minutes!

Flavorful with unique taste and texture

12 x 1.76oz pouches = 21.1 oz

4x times more dietary fiber than brown rice
Click Here >>  Buy BULK and Save w/our Casepack
In Stock!
Description
Mochi Mugi Japanese Pearled Barley is the Unexpected Superfood!
It's #1 in Japan for a reason. Mochi Mugi–or Japanese pearl barley–a product from Hakubaku, is the number one trusted barley brand in Japan. Hakubaku is a well-known maker, produces approximately 70 percent of the barley and mixed grain distribution quantity in the Japanese market. Its the secret to a healthy Japanese diet and tasty too! Much better for you than brown rice as it has 4x the fiber! More soluble fiber than Qinoa and vitamins and beta-glucan for a healthy heart. See below!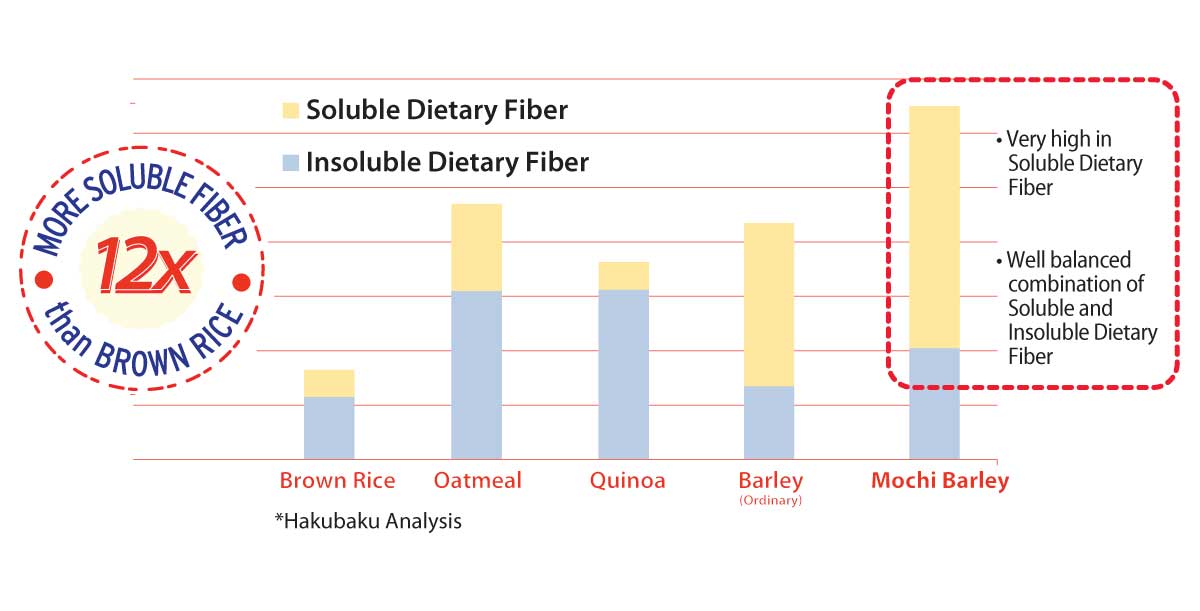 Hakubaku Mochi Mugi Pearled Barley has been the best selling brand in Japan. Mochi Mugi is well known for its nutritional benefits and its taste and ease of use. Mochimugi is a new variety of barley and contains a great amount of soluble dietary fiber called beta-glucan. The soluble fiber is known to help lower cholesterol, regulates blood sugar level, become food to good bacteria in the intestines, and possibly aid weight loss. Add a packet to rice to make it taste AMAZING or use instead of rice to boost the nutritional value of your next meal!
How to Cook:

Measure
Boil and then lower heat for :15 minutes
rinse to stop cooking, or drain for sticky texture
serve like you would rice and add to your favorite dishes
Get some recipies on how to use Mochi Mugi in some unexpected ways here>