How soon can I give my baby noodles? This is a question every new mother asks themselves in the effort to introduce baby to new foods. The development of a child's immune system is dependent on exposing them to as many different foods as possible. Every child develops at a different rate and you should consult your child's pediatrician before giving them new foods.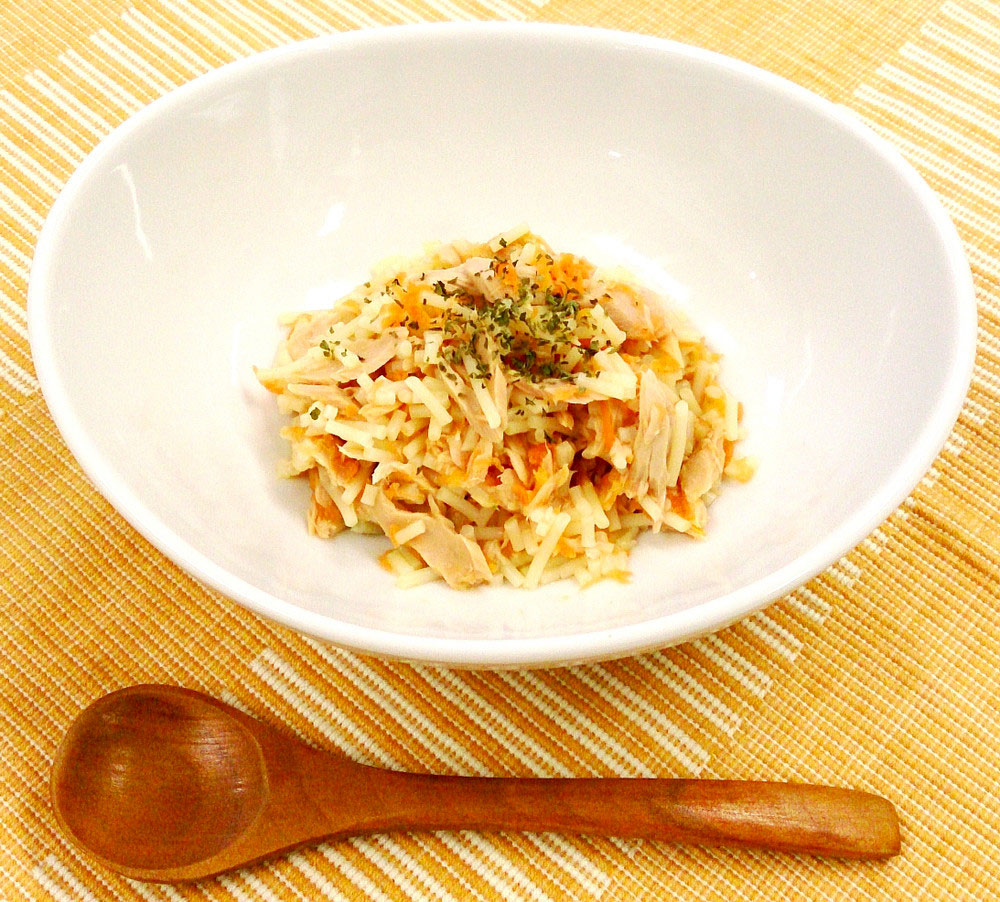 Noodles are great baby food as they are easy to eat and cook. Noodles prepared traditionally without salt and cut to a small size are best for little fingers and mouths. A preservative-free noodle with basic ingredients made for babies can be an easy way to add variety to your baby's diet.
Baby somen, baby udon, and baby spaghetti noodles are great as you can make everything in one pot for easy cleanup. Here are some simple sauces that you can add based on your childs age by month.
Easy-Peasy Cheese Pasta sauce for baby
For babies 5-6 months and up. Use Hakubaku baby somen for this simple recipe.
Ingredients: Butter 1oz., plain flour 1oz., whole milk 1cup, cheddar cheese grated 2oz.
Steps: Heat butter in pan, stir in flour to make a paste (roux), gradually add milk and stir until smooth.
Simmer 8-10minutes stirring constantly until thick
Remove from heat and stir in baby noodles
Green Veggie Pasta Baby Noodles
For babies 7 months and up. Use Hakubaku baby udon for this unique veggie-centric recipe. You can use leftovers- just make sure they were cooked without salt.
Ingredients: finely chopped leeks, frozen peas, chopped cooked broccoli, chopped zuccini, low-salt vegetable stock.
Steps: Cook veggies in low-salt vegetable stock until tender (about 8-10min. on simmer). Drain. Mash together udon and veggies.
Meatless Spaghetti Bolognese Baby Noodles
For babies 9 months and up. Use Hakubaku baby spaghetti for this meatless pasta recipe.
Ingredients: 1oz ea- olive oil, onions, peas, carrots, mushrooms. Vegetable no-salt stock. Hydrated soy meal. Grated cheese. Fresh basil, or dried herbs (1tsp).
Steps: Saute onions, peas, carrots, mushrooms until tender in pan (5min). Add mushrooms and soy meal, sautee 2 minutes more. Cook spaghetti, drain. Spoon over sauce. Top with grated cheese, serve.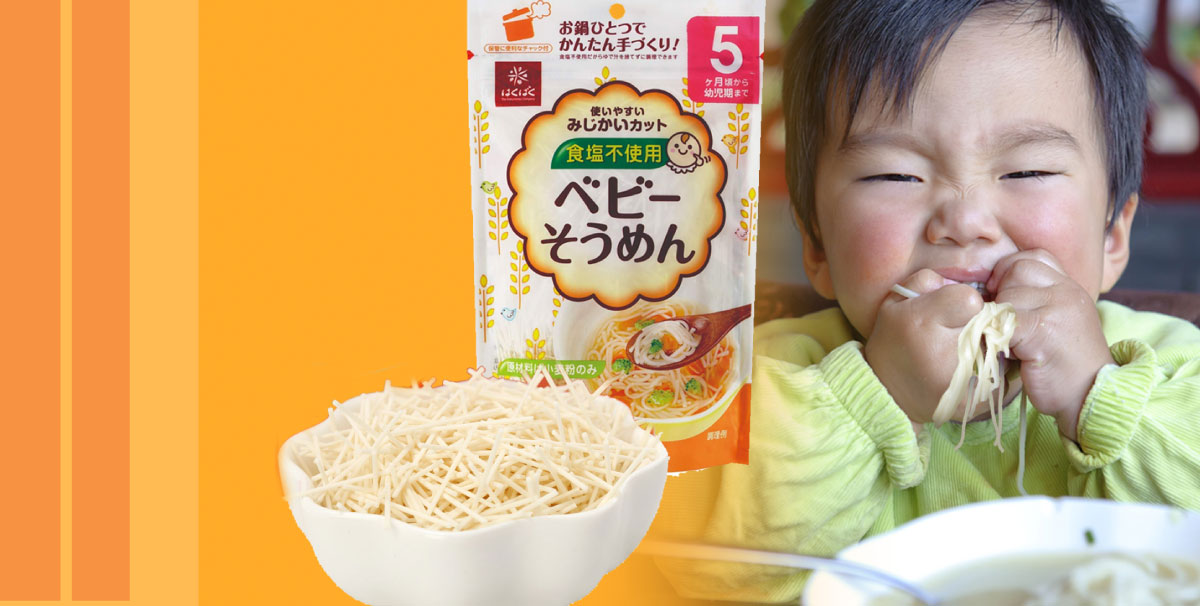 Try any of our No-salt Baby Noodle varieties today. A top seller in Japan for generations. Made with only the finest grain and filtered water- nothing else! See details here>>
From our friends @madeformums