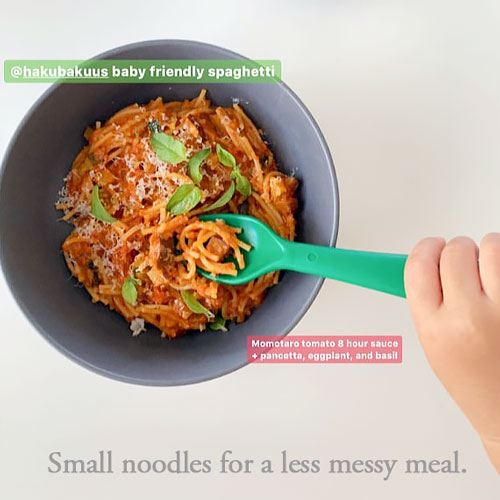 Hakubaku Baby Noodles in Somen, Spaghetti, and Udon are great for a baby's first noodles.
No salt added, nothing artificial- just good wheat noodles that are easy to eat. Small 1" (2.5cm) noodle sizes are great as a soup or mixed up with veggies and meat. Great for little hands to hold and eat as well.
No Salt- Only grain & filtered water.
Natural powered vegetable - no food coloring! (mixed vegetable & purple potato, seasonal)
Easy to eat 1" size noodles.
Naturally vegan.
1-pot cooking for easy clean-up.
Made in Japan.
Learn How Baby Noodles Are Made at Our Factory