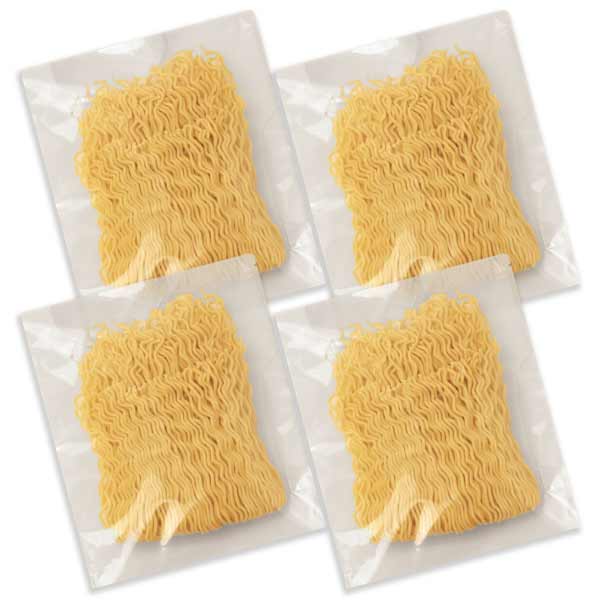 Tokyo Style Ramen ( use fresh ingredients and our authentic Japanese ramen noodles)

Tokyo-style ramen consists of slightly thin, curly noodles served in soy-flavored chicken broth. The Tokyo-style broth typically has a touch of dashi, as old ramen establishments in Tokyo often originate from soba eateries. Standard toppings are chopped scallion, menma, sliced pork, kamaboko, egg, nori, and spinach.
Use our Authentic Japanese Ramen to tame those hunger pangs.
Tokyo ramen is made with pork and chicken broth and features slightly curly, moderately wide noodles. Very often in Toyko you'll find broths that are flavored with dashi, a broth made from dried smoked bonito flakes and sea kelp. This dashi-chicken hybrid is a cross-breed of Chinese-style soup broths with the lighter Japanese broths used in traditional Tokyo soba (buckwheat noodle) shops.
The bowls are generally seasoned with shoyu and are medium-bodied. Up until the recent popularity boom of tonkotsu ramen, Tokyo-style pork and shoyu ramen was probably the most widely known worldwide.
It's a kissing cousin of Yokohama ramen, which comes from across Tokyo bay. Yokohama's broth tends to be heavier, with a more meat-forward profile than the dashi flavors found in Tokyo-style ramen. We use traditional Shoyu soup stock and chicken stock for a quick shortcut. Tip: Make the Chashu and ramen eggs in advance (maybe a day ahead) to make this go quick!
Tokyo Style Ramen – So Easy to Make!
---
.
---
Want more recipes and ways to use this product? Signup today!