Peri-Peri Shio Spicy Jalapeno ramen will test your love of spicy!
Our  Peri-Peri Shio Spicy Jalapeno ramen recipe is very high on the spicy scale with our own homemade blend of Peri Peri and quick stovetop Chashu. Add to this some jalapeño and savory toppings all in our authentic Shio broth with our ramen – what a taste explosion- literally.
We use our Shio ramen kits to give this bowl a unique taste.
If you have not tried peri peri sauce, this is one you need to put on the list. Peri-Peri sauce is a traditional African sauce made from spicy African Bird's Eye chili peppers at about 50k – 100k Scoville units. It's perfect for any spicy food lover. For our recipe, we are using a more easily found Thai red chili (which has the same level of Scoville units at about 50k – 100k) –   get the firemen ready!
This Peri Peri fiery ramen recipe makes 2 servings and takes only 35 minutes.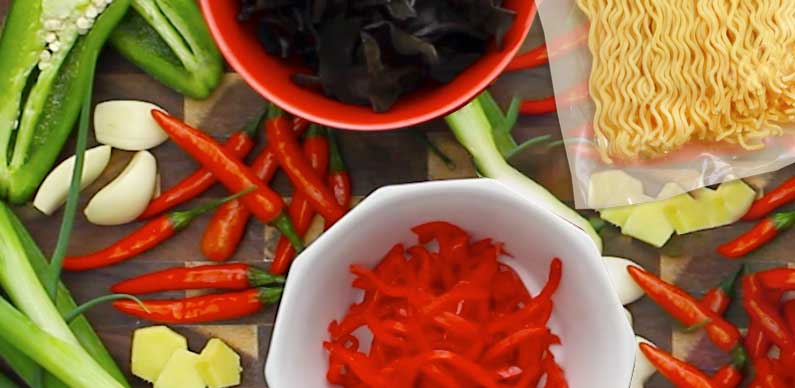 ---
Want more recipes and ways to use this product? Signup today!