Want heat? Try this Spicy Thai Miso Ramen recipe.
We try a lot of recipes here at the kitchens of Hakubaku USA and this one just was a series of Thai-inspired combinations.   But really, if you're a fan of Thai soup this recipe is a twist on the classic Thai Tom Yum soup which features fragrant ingredients like lemongrass and ginger.
If you're reading these ingredients and thinking where exactly do I find those?! Most Asian grocery stores will have these ingredients. (We've even seen big chain grocery stores carrying lemongrass these days!) Spicy Thai Miso Ramen… Yummy!

Miso originated in the Hokkaido region where the long cold winters spurred the need for a heartier type of ramen soup, but it has spread to the point where it can be found pretty much anywhere in Japan.
This miso ramen recipe makes 2 servings and takes only 25 minutes on the stovetop.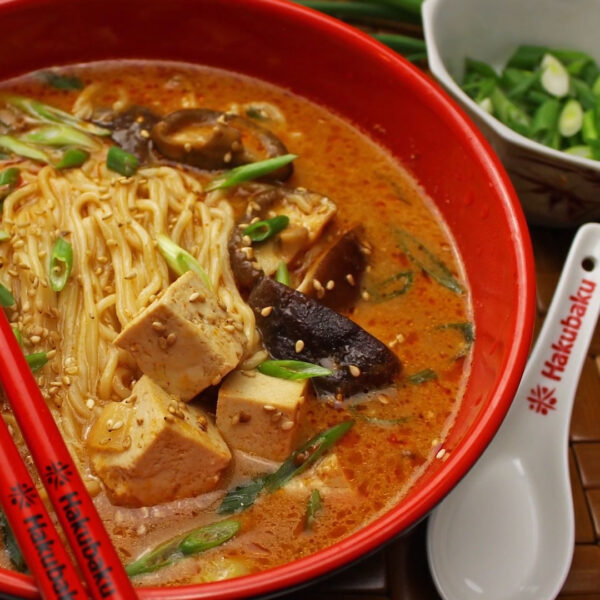 ---
Want more recipes and ways to use this product? Signup today!