Hey there, ramen foodies! Get ready to have your taste buds blown away as we dive into the amazing world of reinvented ramen. Ramen, that humble Japanese comfort food we all know and love, has gone through some mind-blowing transformations lately. It's no longer just about the traditional stuff – we're talking about next-level flavor combinations that will make your mouth water and your heart sing! We're spilling the beans on three trending ramen recipes that are causing a serious food frenzy. So buckle up and get ready to take your ramen game to a whole new level!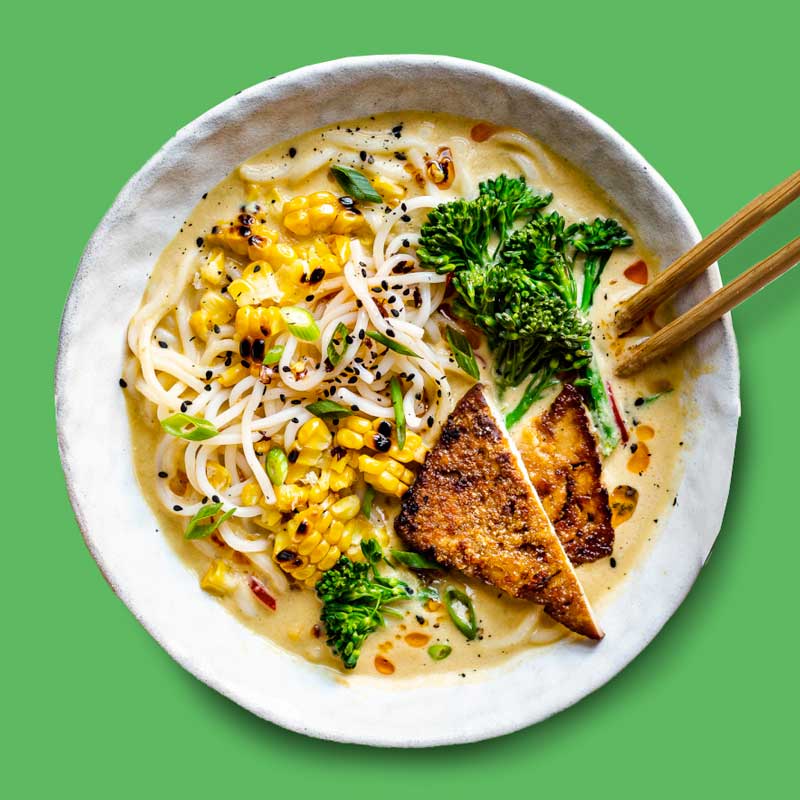 Hold onto your taste buds, because this one is a spicy sensation! Picture a velvety miso broth packed with red miso paste, soy sauce, and gochujang. Yep, that's right, things are about to get hot! But wait, there's more – we're throwing in some charred corn kernels for a smoky twist that'll blow your mind. Talk about bold flavors and comforting goodness all in one bowl!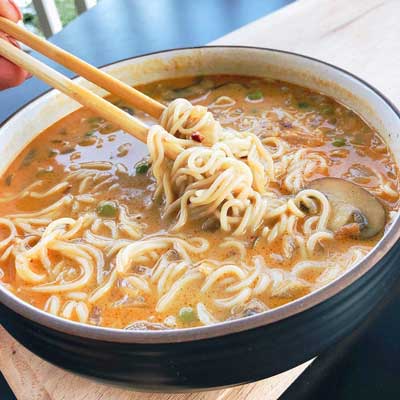 Ever dreamt of whisking yourself away to the bustling streets of Thailand? Well, we've got just the ticket for you! Imagine a heavenly broth infused with Thai red curry paste and creamy peanut butter. Sounds like a match made in foodie heaven, right? And that's not all – we're tossing in sautéed mushrooms, bell peppers, and bean sprouts for a textural explosion that'll transport you to flavor paradise!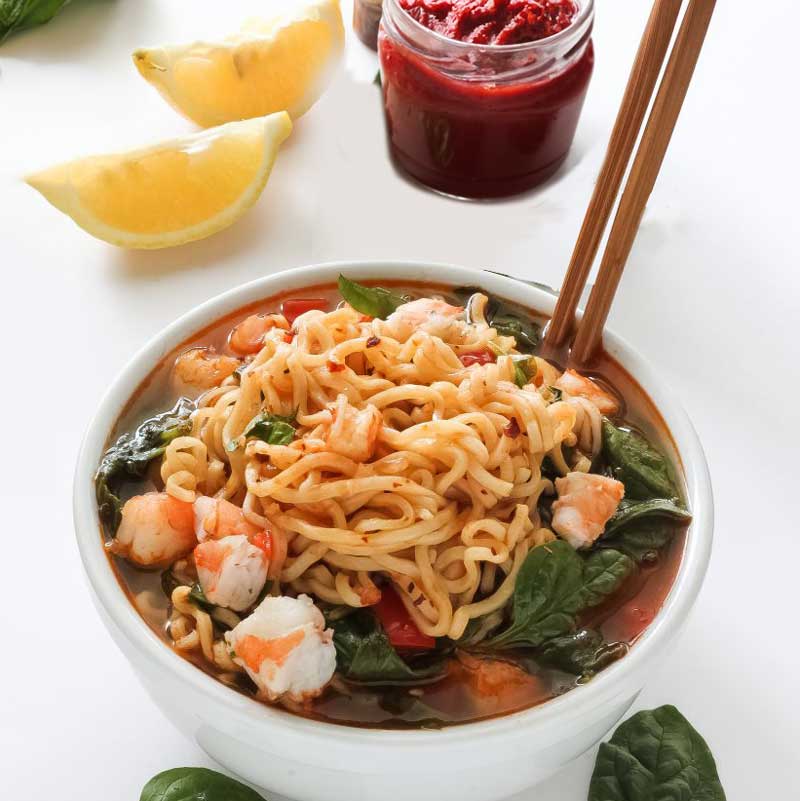 Calling all spice lovers! Brace yourself for a flavor-packed adventure with our Gochujang and Sesame Shrimp Ramen. We're taking succulent shrimp and marinating them in gochujang, sesame oil, and a medley of spices that'll make your taste buds dance. Topped with green onions and toasted sesame seeds, this fusion of Korean and Japanese flavors is nothing short of mind-blowing.
It's a wild, delicious world out there, and these three flavor combinations are just the tip of the ramen iceberg. So, why settle for boring ramen when you can embark on a flavor-packed journey? Whether you're craving spicy miso and charred corn, dreamy Thai curry peanut goodness, or the boldness of gochujang and sesame shrimp, it's time to level up your ramen game. Trust us, once you try these mind-blowing creations, you'll never look at ramen the same way again. So grab your chopsticks, slurp up some goodness, and let your taste buds thank you for this awesome culinary adventure!