Hiyashi Chuka Cold Ramen. Cool down and relax with this Japanese summer favorite. A bright, flavorful, fun way to experience the magic of ramen on a hot summer day!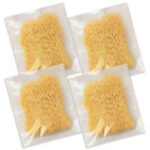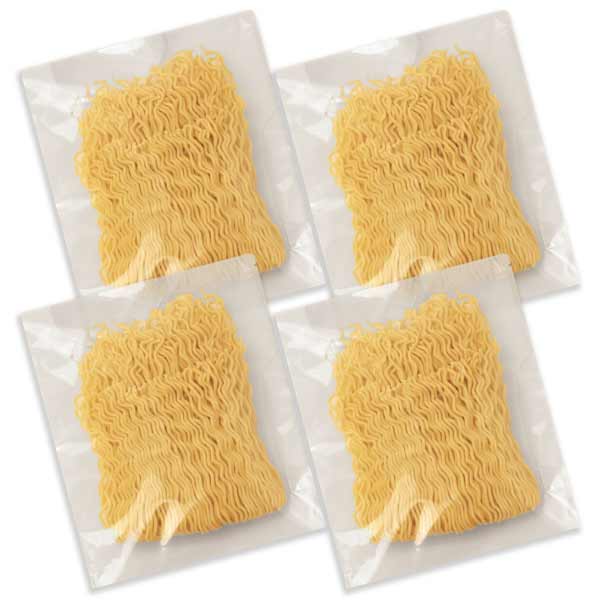 Hiyashi Chuka (冷やし中華) literally means "chilled Chinese". It's a Japanese dish typically served in the summer months in Japan. Chilled ramen noodles and colorful toppings abound with egg crepe, cucumber, summer veggies, and shrimp. Our soy sauce dressing adds a light touch when poured over the dish.
Add sesame seeds and green onion to the dish for that summer rainbow of flavor for the tummy and eyes On hot days, a cold noodle dish like Hiyashi Chuka is a delicious nutritious meal to cool your body down, while filling up your tummy.  
Ingredients
Noodle Dressing:
6

Tbsp

soy sauce

4

Tbsp

sugar

3

Tbsp

rice vinegar

2

Tbsp

sesame oil

2

Tbsp

water

1

Tbsp

white sesame seeds (roasted/toasted)

¼

tsp

ginger

(grated)

½-1

tsp

la-yu (Japanese chili oil)
For Shredded Egg Crepe:
2

large eggs

(beaten)

2

tsp

sugar

¼

tsp

salt (kosher or sea salt; use half if using table salt)

neutral flavor oil (vegetable, canola, etc)
For toppings:
6

shrimps

(+ 1 Tbsp sake)

1

Persian/Japanese cucumbers

(or 1/3 English cucumber, julienned)

1

iceberg lettuce

(shredded)

½

tomato

(cut into wedges)

radish sprouts
Other topping options:
chicken tender

(steamed, shredded)

bean sprouts

(blanched)

pickled cabbage

dried wakame seaweed

shredded nori seaweed (kizami nori)
Instructions to assemble Hiyashi Chuka Cold Ramen
Gather all the ingredients

Combine all the noodle dressing ingredients in a medium bowl and whisk them all together. You can keep it chilled in the refrigerator.

For eggs, you make a thin egg crepe and cut them into thin strips (Kinshi Tamago). Whisk together the eggs, sugar, and salt. Heat the oil in the pan over medium heat. Pour the egg mixture into the pan and cook on both sides.

Cool the crepe and slice into very thin strips.

For shrimps, bring a small pot of water to a boil. Add sake and shrimp and cover with the lid. The alcohol in the sake will help remove the smell and tender the meat. Turn off the heat when the color of the shrimp started to change and let it cook with the remaining heat. Do not overcook otherwise shrimp will become hard. Transfer shrimps to a plate and let them cool.

Cut all the topping ingredients.

For the noodles, bring a pot of water to a boil and add the noodles, separate the noodles before dropping into water. Cook according to package directions. Drain the water and rinse the noodles to remove starch. Soak the noodles into a bowl of ice water to cool. Drain completely and divide the noodles on plates/bowls.

Place all the toppings and pour the dressing before serving. Serve with karashi [hot mustard] and pickled ginger on the side, if desired.
---
Want more recipes and ways to use this product? Signup today!