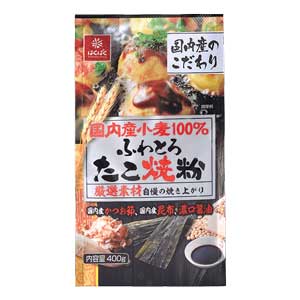 Takoyaki Recipe

– Japanese pan-fried octopus balls. A popular street-food snack.

The takoyaki recipe below is just a starting point.  If you haven't heard of this dish, you are probably asking yourself, what is takoyaki? Takoyaki (たこ焼き) is a Japanese snack in the shape of little round balls containing pieces of octopus. Tako-yaki literally translates to "octopus-grilled/fried" and some people may call it "Octopus Balls" or "Octopus Dumplings".

Using our Takoyaki flour mix includes the traditional dashi and flavors that make the perfect golden ball snack with the octopus center. We also create our own sauce because we like to control the amount of sugar versus savory ratio. Of course, you can purchase Takoyaki sauce at your local Asian grocer if you like.